Important Information Regarding School Dinners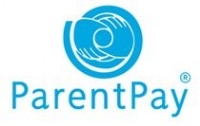 Change in school dinner payments. Click for more information.
PARENT/CARERS
AS OF 1ST APRIL 2016 MAYVILLE WILL NO LONGER BE USING PARENT PAY. A NEW SYSTEM WILL BE REPLACING IT AND ALL INFORMATION WILL BE GIVEN TO PARENT/CARERS NEARER THE TIME.
CAN YOU PLEASE RETURN ANY PAYPOINT CARDS TO THE OFFICE BY 24th MARCH 2016 AND MAKE SURE NO FURTHER PAYMENTS ARE PAID INTO PARENTPAY. THIS ACCOUNT WILL BE CLOSED ON 1ST APRIL 2016 AND WE WILL BE UNABLE TO RECEIVE MONEY PAID AFTER THIS DATE. ANY ONLINE PAYMENT DETAILS ARE NOT TO BE USED AFTER 24TH MARCH 2016 AND AGAIN NO PAYMENTS TO BE MADE. PLEASE DESTROY ANY ONLINE PASSWORDS.
After 24 March 2016 - any payments for school dinners and after school club please pay cash to the school office until the new system is up and running. Thank you for your cooperation.