Work Week Display Open to Parents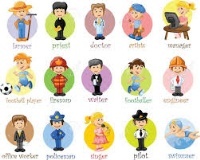 12th February (3.20-3.50pm) parents/carers of Mayville children will get a chance to see all the exciting things that have been happening during this years work week.
Work week is an exciting time in which Mayville children get to experience what it is like in the real working world. The goal of this week is to give all children a flavour of lots of different occupations. We hope that the children will be inspired and may even start having ideas on which career they would like to pursue after education.
The display will be put up in the Main Hall and parents should enjoy seeing all the different things the children have been up to.