Mayville's Nativity 15th December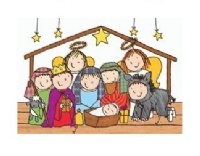 This item currently has no content.
Mayville's annual Nativity Play, The Original Christmas Classic! Nursery, Reception and Key Stage 1 will star in this performance with two shows scheduled on the day. A morning performance for the school and an afternoon performance for parents.
Tuesday 15th December.