Christmas School Lunch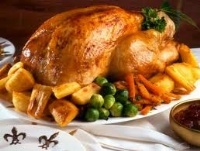 Mayville Christmas Lunch this year will be on Tuesday 10 December 2013.
If you would like your child to have Christmas lunch on Tuesday 10 December please make sure you book at the office and pay £2.05 if your child normally has a packed lunch. Can you kindly make sure that your account for dinner money is up to date by end of term, thank you. To view the menu click on the attachment below.