'Film Night' Fundraising Event for the Haven House Children's Hospice Charity.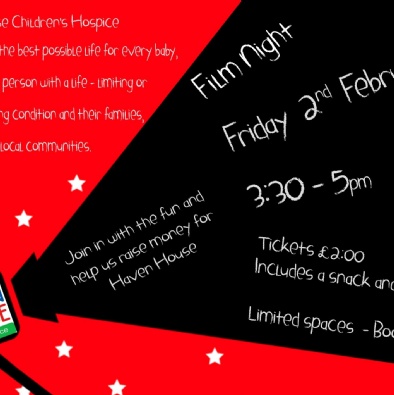 We will be holding a 'Film Night' event from 3.30 - 5pm on Friday 2nd February 2018. The cost of the event will be £2 which includes a snack and a drink. All of the funds raised during the evening will be donated to Haven House Children's Hospice. Please pay using our online system SIMs Agora.
You are welcome to make a donation to the charity separately, should you wish to the school office.