Friendship Friday - 10 November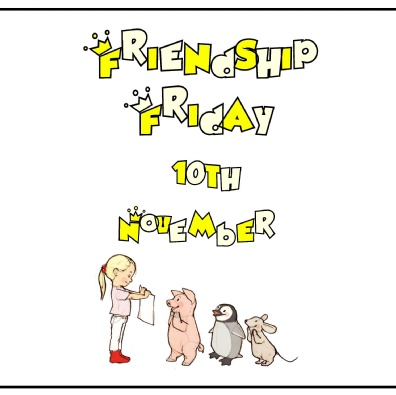 This Friday we will be holding a 'Friendship' Friday event.
Friendship Friday will be an interactive and fun way to promote Anti-Bullying. Children can wear something yellow on the day and donate 50p to the school. However, please note that children must still wear their school uniform (children can wear yellow socks, clips and t-shirts).