Reception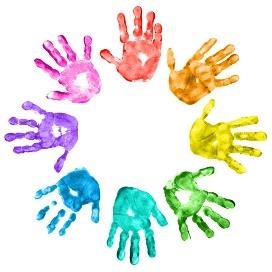 Welcome to Reception!
Staff members:
Jill Murphy Class
Class Teacher: Ms Roberts
Learning Support Assistant - Ms Sophie
Julia Donaldson Class
Class Teacher: Ms Diria
Learning Support Assistant: Ms Natalie
Additional Support Assistants: Ms Maria and Ms Patricia
Midday Supervisors: Ms Sylvia, Ms Tahir and Ms Iqbal
Routine of the day
Start time 9.15 - Gates close at 9.20
Children start the day completing their daily calendar, register and begin carpet time learning by 9.30
Home time: 3.15
Different After School Club Activities run every Thursday from 3.30 - 4.00
Communication
It is crucial that the School Office have the current and up-to-date contact details (phone numbers and email addresses). Please contact them if your details have been changed.
In Mayville Early Years, we know that communication is vital, class teachers are available to speak with on the school gates each morning and after school. You can also book a time to speak with your child's teacher via the school office. We update Google Classroom on a regular basis and encourage parents to comment and interact on the platform.
General Class Housekeeping
PE - Reception PE is every Thursday. Children must come dressed in their PE kit on this day
What to bring to school:
Children should bring a school book bag (or appropriate alternative)
Water bottle
Labelled packed lunch (if not having school meal)
Please ensure that items of clothing are labelled with your child's name
Curriculum
The Early Years curriculum promotes the school's values and aims to create lasting memories and a joy of learning. Our topics are introduced with an exciting hook each time and children learn key skills through a well organised and engaging learning environment.
Phonics
We use the Read Write Inc validated phonics program, and this begins promptly in September. The children learn in small groups each day and books are matched to their reading level.
Weekly Home Learning
In Reception children receive:
Weekly phonics homework.
Book Talk activities each time we have a new story.
Half term projects.
Weekly reading books.
Google Classroom
We have Google Classroom login details for all children. This platform is used to update parents/Guardians about what is happening in the nursery throughout the year. We share pictures of the activities or role-play area that has been set up for the children. Some parents can also use this to share any pictures of what their child has been learning at home. We always welcome photos of any trips that the children might have been on during their weekend or half term break.
https://classroom.google.com/c/NjUxMjIxMzIxNDVa
Assessments
On entry to Reception, we assess the children using the Reception baseline
Assessment. This is online and involves several practical activities. It is completed with your child in their first 6 weeks of school. The results are not shared with teachers or parents and are instead used to measure the school's progress. For more information please visit: https://assets.publishing.service.gov.uk/government/uploads/system/uploads/attachment_ data/file/1025098/Information_for_parents_reception_baseline_assessment.pdf
At the end of the Reception year, we assess the children against the Early Learning Goals in the seven areas of learning. This gives an indication of your child's progress and any areas they need developing. Every child is unique and meets these goals at different times. The class teacher will discuss the you child's learning development throughout the Reception year and a report will be given in summer term.
Thank you, we look forward to our learning journey in Reception.