School Dinners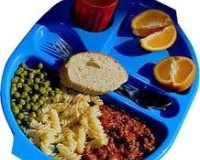 Payment for School Dinners - We would really appreciate it if you could start making more payments on line. Please can you make sure your account is up to date by the end of December 2013.
There are 2 easy ways of paying for your childs school lunch:
1) Paypoint Card - please contact the school office to order your card. There is a £1.50 charge for each card.
2) Online - please contact the school office for your login details.
We are encouraging all parents to pay by either of these methods
To see if you are entitled to Free School Meals and to apply please click on the link http://www.walthamforest.gov.uk/freeschoolmeals
Please make sure that school dinners are paid for in advance.